Professional practice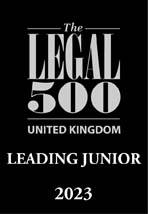 Peter is an experienced lawyer with a busy and broad practice in both English and international law. He acts as both sole and junior counsel and has particular expertise in commercial disputes before the English courts or arbitral tribunals, in appellate work, and in international law and arbitration. He also practises in employment law and human rights/public law.
In respect of commercial work, his case load arises from a range of sectors, including banking and financial services, energy, life sciences, media/art, property and shipping/commodities. He acts both in an advisory and a contentious context and has experience of all stages of the dispute resolution process, from pre-issue to interim applications, trial and enforcement.
In respect of his international law practice, he frequently advises in respect of treaty interpretation, immunity and investment law issues, and has acted in a various cases before the English courts and international tribunals.
Equally comfortable acting as part of a larger legal team or as sole counsel, examples of Peter's sole advocacy experience include: (i) representing a State in an ICC arbitration regarding a €50m bilateral investment treaty claim (five day hearing on jurisdiction, merits and quantum); (ii) applying for freezing relief on behalf of 11 claimants in a complex damages action for human trafficking; (iii) representing the defendant in a three-day trial relating to a share option; (iv) applying for permission to enforce an arbitration award and associated freezing relief. Recent expertise as junior counsel includes: (i) acting in respect of proceedings relating to the 1MDB fraud (Court of Appeal and Commercial Court); (ii) representing Citibank in a significant Financial List claim relating to alleged dishonest assistance with fraudulent carbon credit trading; (iii) acting for numerous claimants in English proceedings to enforce US judgments against a foreign State; (iv) acting for Al Jazeera in its bilateral investment treaty claim against Egypt in respect of the treatment of its investments during the Arab Spring.
Peter has experience at all levels of the English legal system and has also appeared in a number of Commonwealth appeals to the Judicial Committee of the Privy Council and assisted foreign lawyers in respect of disputes before foreign courts, particularly in the appellate context. As far as arbitration is concerned, his experience encompasses proceedings under a variety of institutional rules (ICC, LCIA, UNCITRAL and ICSID). In addition to his experience as counsel in arbitration, he is working as an assistant to the chair of an ICSID tribunal.
He has been working as a lawyer since 2008 and came to the Bar with experience of practice as a solicitor. He trained from 2008 to 2010 at a leading Scottish commercial law firm, where he gained particular experience in commercial and employment law cases. From 2010 to 2011 he worked as a Judicial Assistant at the U.K. Supreme Court, in which role he worked on various high profile appeals and applications for permission to appeal in respect of commercial, employment and public law matters. Thereafter he was an associate in the disputes team of an international law firm in London, working on a range of court and arbitration matters. Having graduated top of his year, before qualifying he undertook postgraduate research and taught a variety of subjects at Edinburgh University. He has published on a range of legal topics.
In addition to acting for commercial and State parties, Peter will in appropriate cases act pro bono and recently worked on that basis in respect of two claims regarding modern slavery. He speaks and reads French well.