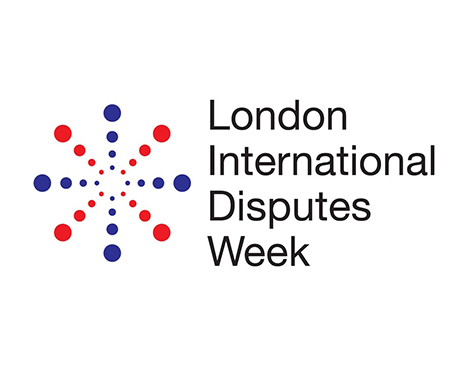 Members of Essex Court Chambers are delighted to be supporting London International Disputes Week (LIDW) again in 2021. LIDW 2021 will take place for the first time virtually across five days, from 10 -14 May. The programme will draw on current global issues facing the sector. Themes include: the role of London in a decentralised world, digital advocacy, social and environmental responsibility and issues, the mental health challenges faced in the legal profession and the role of technology.
Alongside Essex Court Chambers' own member-hosted events, Members of Essex Court Chambers will be involved in the following two core sessions:
"The rise and rise of state power in global disputes" – Monday 10 May 2021: 15:30 – 16:30 (BST) 
Alison Macdonald QC will be speaking on 'The rise and rise of state power in global disputes' alongside Ruth Byrne (Partner at King and Spalding), Can Yeginsu (Barrister at 4 New Square), Veijo Heiskanen (Partner at Lalive), Mallory Silberman (Partner at Arnold & Porter) and Kimbeng T. Tah (Principal State Counsel, The Gambi).
This session will cover discussions concerning the increasing involvement of State parties in international disputes, not only in the "traditional" role as respondents but also as claimants. The involvement of states and state-owned enterprises as well as sovereign wealth funds in cross-border commercial activity and investment has mandated that there many more commercial and investment disputes involving state parties. This session will look at how state parties engage in disputes, how the procure legal services, whether "in-house" or external counsel and how the use the range of various dispute resolution methods. The session will also address recent trends in investor-state dispute settlement and the recent drive for investor-state mediation in light of the current global pandemic crisis.
"Career development in the new normal (whatever that is)" – Thursday 13 May 2021: 10:30 -11:30 (BST)
Richard Hoyle will be speaking on 'Career development in the new normal (whatever that is)' and will be joining Cherie Blair CBE QC (Partner at Omnia Strategy), Luiz Aboim (Partner at Mayer Brown), Crina Baltag (Senior Lecturer at Stockolm University),  Nadya Berova (Legal Counsel at Barrick) and Charlotte Hill (Senior Associate at Penningtons Manches Cooper).
As many junior lawyers are learning to work remotely, this session will discuss how they learn from their senior colleagues in the virtual world, and how law firm leaders and managers can develop talent remotely in the international dispute resolution community? The session will hear from practitioners of all levels to explore how junior lawyers can build their international careers in the current, challenging climate.
The London International Disputes Programme and details on how to purchase tickets can be found here.