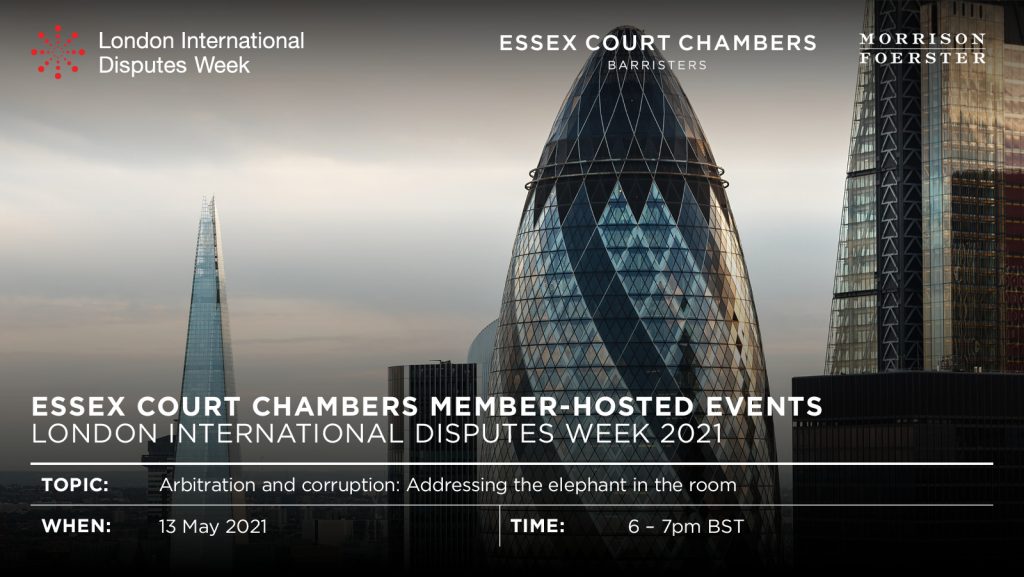 Morrison & Foerster (UK) LLP and Essex Court Chambers are delighted to host this interactive discussion on the many interfaces between corruption and arbitration. Please sign up for an engaging and topical discussion that will cover, amongst others, the following topics:
allegations of corruption as a sword or a shield in international arbitration and enforcement proceedings
the role of arbitration stakeholders in ensuring that arbitration is not used as an instrument to conceal corrupt practices
the role of supervisory and enforcing courts when dealing with allegations of corruption.
Register here.