Professional practice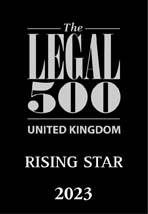 Owen has a broad commercial practice in line with Chambers' profile. He has experience of both substantial commercial litigation (both domestic and offshore) and arbitration (under various rules). Owen has particular interests in civil fraud, banking/financial litigation and international trade. Alongside his commercial practice, Owen is also developing a practice in employment law.
Owen acted as junior counsel in PCP Capital Partners LLP v Barclays Bank Plc in respect of deceit claims arising from recapitalisation of Barclays at the height of the financial crisis in 2008. This was the first major hybrid trial before the Commercial Court, heard over eight weeks from June to October 2020, and was one of The Lawyer's 'Top 20 Cases' of 2020. Owen also acted in relation to numerous pre-trial applications, including PCP's successful application for specific disclosure, shortly before trial, in which the Commercial Court ruled that Barclays had waived legal professional privilege.
In 2018, Owen spent six months as a COMBAR judicial assistant to the Commercial Court, sitting with a number of judges on matters ranging from without notice applications for freezing injunctions to a six-week trial of an well-known audit firm for professional negligence. This experience informs his approach to case preparation and advocacy as a junior practitioner.
Prior to joining chambers, Owen studied law at Merton College, the University of Oxford. He was awarded numerous prizes at university level for both undergraduate and post-graduate level, including the Vinerian Scholarship for best performance on the BCL and subject prizes including contract law, shipping law and private international law. He then taught commercial and contract law at the University of Oxford and University College London, alongside working on publications including Chitty on Contracts (32nd edn) and Paterson and Zakrzewski on the Law of International Finance (2nd edition).