Professional practice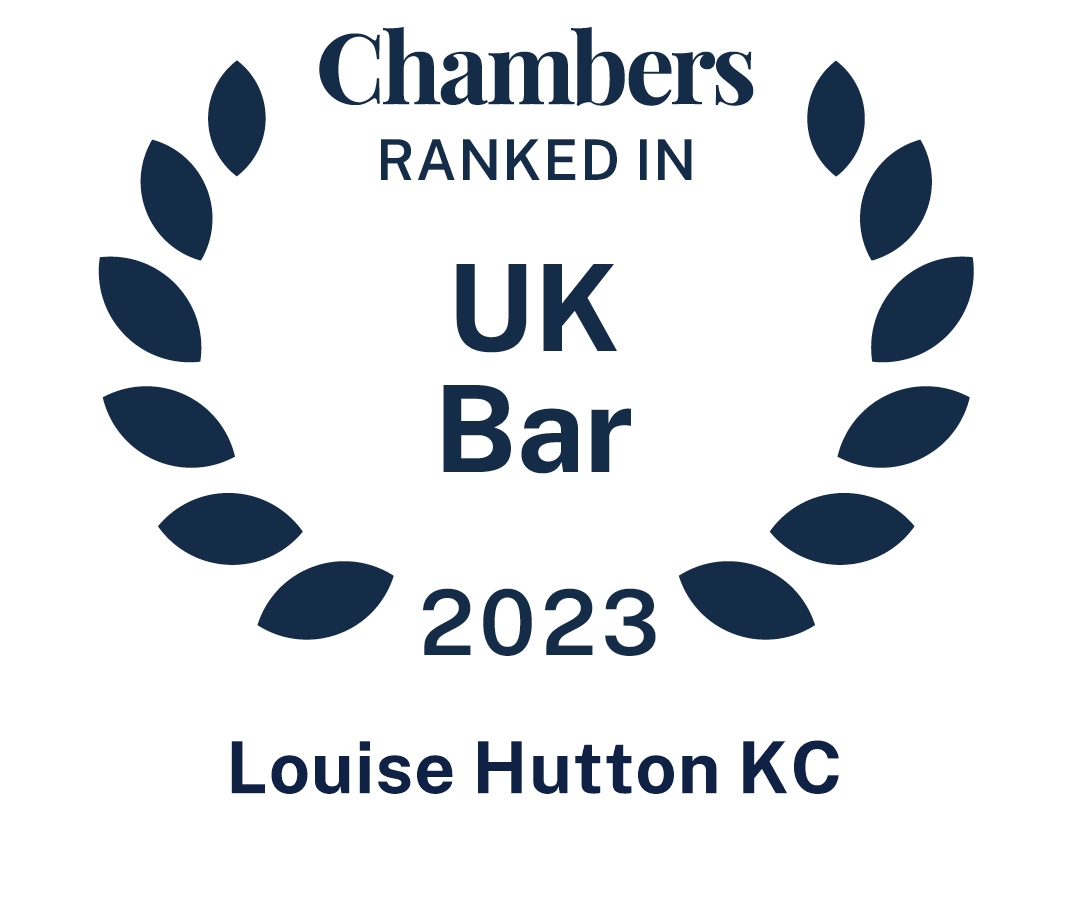 Louise's practice covers commercial and commercial/chancery litigation and arbitration, including banking and finance litigation, fraud, insolvency/restructuring and company law.
She is recommended in Chambers and Partners for Chancery: Commercial and Fraud: Civil, where she is described as "Someone with her name on a lot of big cases, she has an incredible appetite for work", "unflappable", "extremely clever" and "incisive" in cross-examination. She is recommended for Banking and Finance in the Legal 500, where she is described as "A very polished and a strong performer, who has worked with the best and been involved in some of the most interesting work around. She clearly has the critical blend of strong team skills and a fiercely analytical mind. She is also an accomplished advocate."
Louise's recent work has included:
Stanford International Bank Limited (in liquidation) v HSBC Bank plc, acting for HSBC defending claims for breach of the Quincecare duty and in dishonest assistance, arising from the Ponzi scheme of Allen Stanford. The trial was due to be one of the Lawyer's Top Trials of 2021. HSBC successfully applied to strike out the vast majority of the claims: Court of Appeal decision at [2021] EWCA Civ 535, and Supreme Court at [2022] UKSC 34.
Ivanishvili v Credit Suisse Life (Bermuda) Limited: acting for the Plaintiffs in the dispute between Bidzina Ivanishvili (the former Prime Minister of Georgia) and other plaintiffs and Credit Suisse Life (Bermuda) Limited ("CS Life"), arising out of a long-running fraud committed by an employee of Credit Suisse. The Plaintiffs' claims succeeded following trial in Bermuda from October to December 2021 and judgment was given in the sum of over USD600m. Credit Suisse's appeal was heard over 5 days in December 2022 and judgment is awaited.
Avonwick Holdings Ltd v Azitio Holdings Ltd: one of The Lawyer's Top 20 Trials of 2019, an 8 week Commercial Court trial involving allegations of misrepresentation, deceit and conspiracy in claims made by three prominent Ukrainian businessmen.
Louise acted for LBHI2 (one of the two shareholders of Lehman Brothers International (Europe)) throughout the Lehman "Waterfall I" litigation, which included the issue of currency conversion claims (on which LBHI2 succeeded in the Supreme Court [2017] UKSC 38) as well as issues of the construction of subordinated debt agreements, statutory interest entitlement, the extent of the s.74 liability of members, and the application of insolvency set-off. She also acted for LBHI2 in the Waterfall III application and LBIE scheme of arrangement.
Louise has been called to the Bar of the Eastern Caribbean Supreme Court (BVI).