Professional practice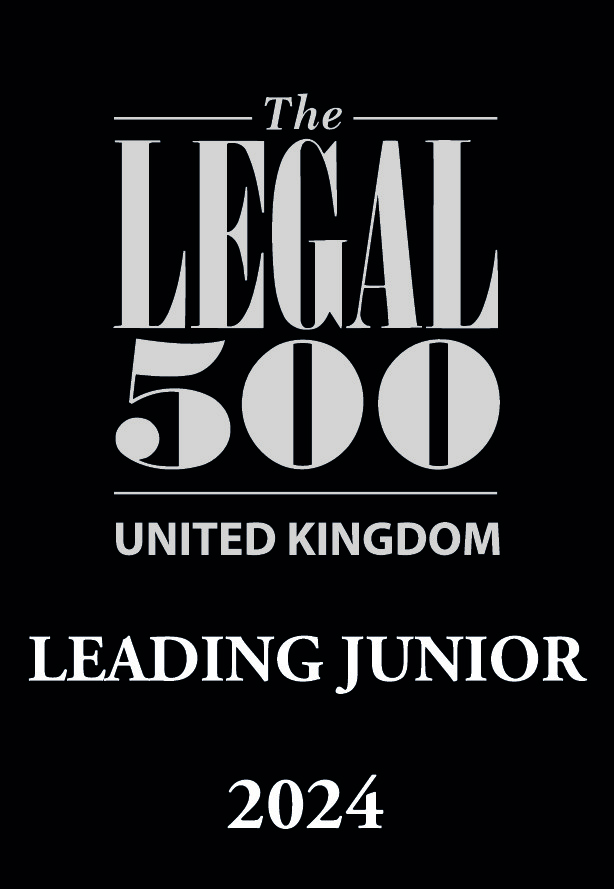 Bibek has a broad commercial practice specialising in commercial litigation & arbitration, banking & finance, civil fraud, commercial employment disputes and shipping. He has a particular interest in cases involving financial, quantitative or statistical elements.
He has acted and appeared, both led and unled, in a wide spectrum of commercial and employment disputes in the Commercial Court, the King's Bench and Chancery Divisions of the High Court, the Court of Appeal and the Employment Tribunal. In arbitration, he has appeared or advised in proceedings under HKIAC, ICC, LCIA, LMAA, SICC and UNCITRAL rules, seated both in London and abroad. Bibek also has substantial experience of arbitration-related court applications.
He has been described in recent directory editions as 'a major asset to any litigation team', 'very bright', 'hard working and diligent'  who is 'a pleasure to work with', 'provides clear and cogent advice on often complicated and novel issues', 'excellent with clients' and 'always stays calm under pressure,' (Legal 500 2023, 2024).
He graduated with a first class degree in Economics from the University of Cambridge, followed by a first class degree in law from the University of Oxford. He was then awarded the Charles and Julia Henry Fellowship to study as a Special Student at Harvard University. Prior to joining Essex Court Chambers, Bibek was a Visiting Lecturer in Tort law at King's College London and gained experience working on trading desk at UBS Investment Bank.
Bibek's recent and ongoing instructions include:
PJSC National Bank Trust v Mints & ors, junior counsel, Commercial Court and Court of Appeal (with Nathan Pillow KC, David Davies KC and Anton Dudnikov, instructed by Steptoe & Johnson LLP) for the Claimant banks in a ~$850 million fraud claim. The litigation has given rise to significant judgments on (i) the effect of Russian sanctions on pending litigation (Court of Appeal, Flaux C, Newey and Popplewell LJJ [2023] EWCA Civ 1132, first instance, Cockerill J [2023] EWHC 118 (Comm)), (ii) the effect of an arbitration award between related parties on court proceedings (Foxton J [2022] EWHC 871 (Comm)), and (iii) fortification (Calver J [2021] EWHC 1089 (Comm)). He is also instructed in related LCIA Arbitration proceedings, appearing in a five week final hearing, which included complex statistical evidence, as well as multiple substantial interlocutory hearings relating to jurisdiction, security for costs, amendments, security for the claim, disclosure of funders and admissibility of evidence.
Crédit Agricole v PPT Energy Trading Co. Ltd, Singapore Court of Appeal, junior counsel (with David Joseph KC), instructed by Mayer Brown (Singapore) LLP, heard in October 2022 (Judith Prakash J, Lord Mance & Lord Justice Rix) The case raised novel issues concerning the autonomy principle and fraud exception in respect of letters of credit. Judgment is awaited.
FDIC v Barclays Bank & ors, Financial List (Chancery Division / Commercial Court), junior counsel (with Adrian Beltrami KC and James Willan KC), instructed by Clifford Chance, defending Barclays Bank against claims by a US government agency relating to alleged anti-competitive "lowballing" of USD LIBOR.
Arla Foods amba & ors v Stellantis N.V. & ors, Competition Appeal Tribunal, junior counsel (with Hugh Mercer KC, instructed by Walker Morris) in a follow-on damages claim in the Trucks cartel litigation.
An ICC Arbitration, junior counsel (with James Collins KC, instructed by Cooley LLP), ICC Arbitration, for the respondents and counterclaimants in a substantial $40m dispute concerning the operation of a hospital.
Pierian v Dazetta Limited, sole counsel (instructed by Ignition Law), KBD, in a commercial employment dispute concerning an alleged breach of a non-solicitation clause. Bibek successfully obtained an interim injunction in June 2023, with a speedy trial listed for October / November 2023.
Hard & Locke v Kuwait Investment Office, sole counsel, Employment Tribunal (instructed by Allen & Overy and Fox Williams LLP) in claims brought by former employees for age and sex discrimination, whistleblowing and victimisation, raising important preliminary issues of state and diplomatic immunity.
Naibu Global International Plc v Pinsent Masons & anor [2020] EWHC 2719 (Ch) [2021] PNLR 4, Chancery Division, junior counsel (with Chris Smith KC), instructed by Clyde & Co, in relation to £185m claim by a Chinese sportswear company against its former solicitors advising it in respect of an IPO. Bibek was also instructed in related HKIAC arbitration proceedings.