Professional practice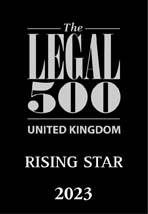 Bibek has a broad commercial practice with a particular interest on cases involving financial, quantitative or statistical elements. He specialises in commercial litigation & arbitration, civil fraud, employment and shipping.
He has acted and appeared, both led and unled, in a wide spectrum of commercial and employment disputes in the Commercial Court, the Queen's Bench and Chancery Divisions of the High Court and the Employment Tribunal.
In arbitration, he has appeared or advised, both led and unled, in proceedings under HKIAC, ICC, LCIA, LMAA, SICC and UNCITRAL rules, seated both in London and abroad. Bibek also has substantial experience of arbitration-related court applications.
He has been described in recent directory editions as 'a major asset to any litigation team', 'very bright', 'hard working and diligent'  who 'provides clear and cogent advice on often complicated and novel issues' and 'always stays calm under pressure,' (Legal 500 2023).
He graduated with a first class degree in Economics from the University of Cambridge, followed by a first class degree in law from the University of Oxford. He was then awarded the Charles and Julia Henry Fellowship to study as a Special Student at Harvard University. Prior to joining Essex Court Chambers, Bibek was a Visiting Lecturer in Tort law at King's College London and gained experience working on trading desk at UBS Investment Bank.