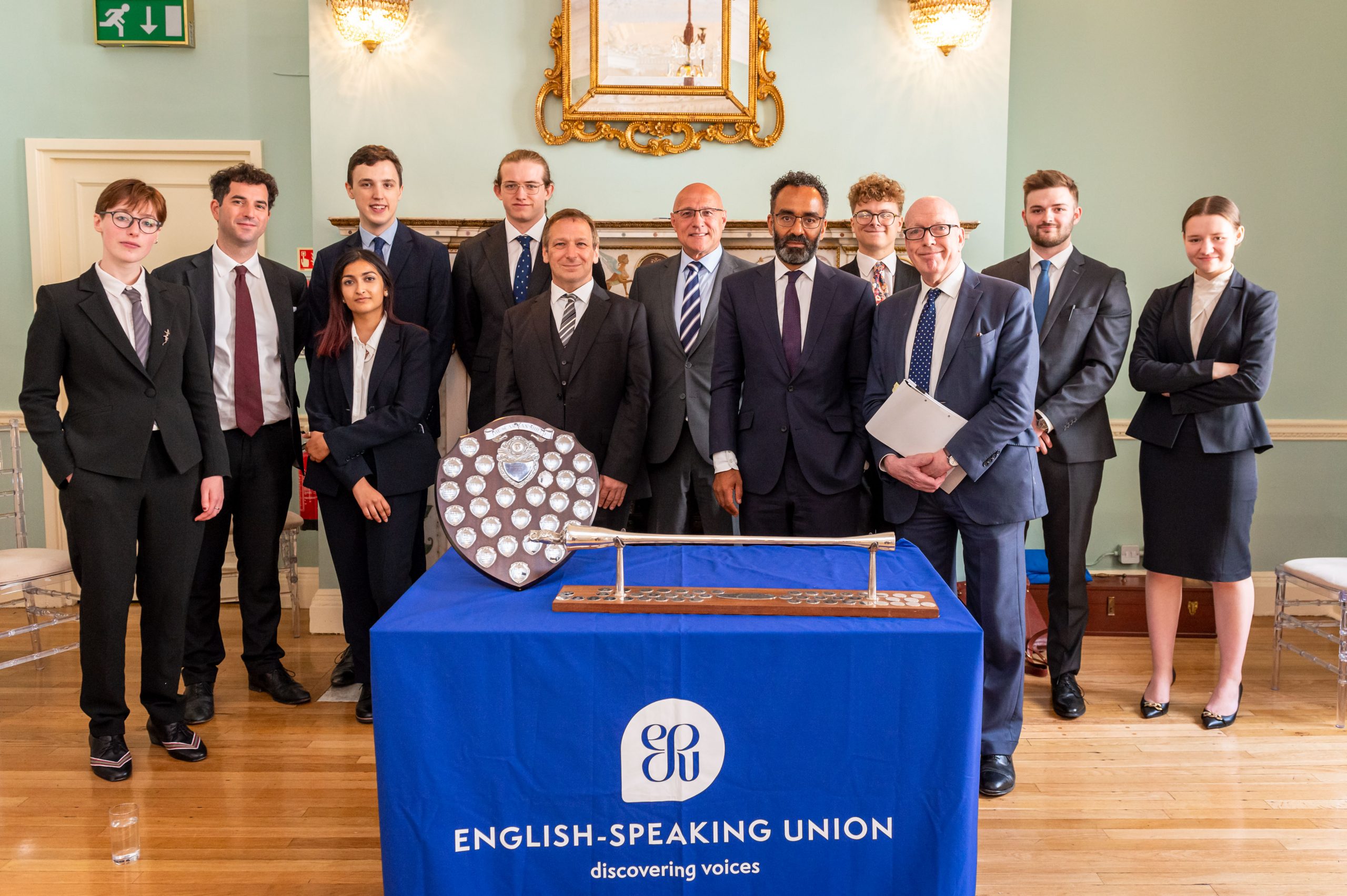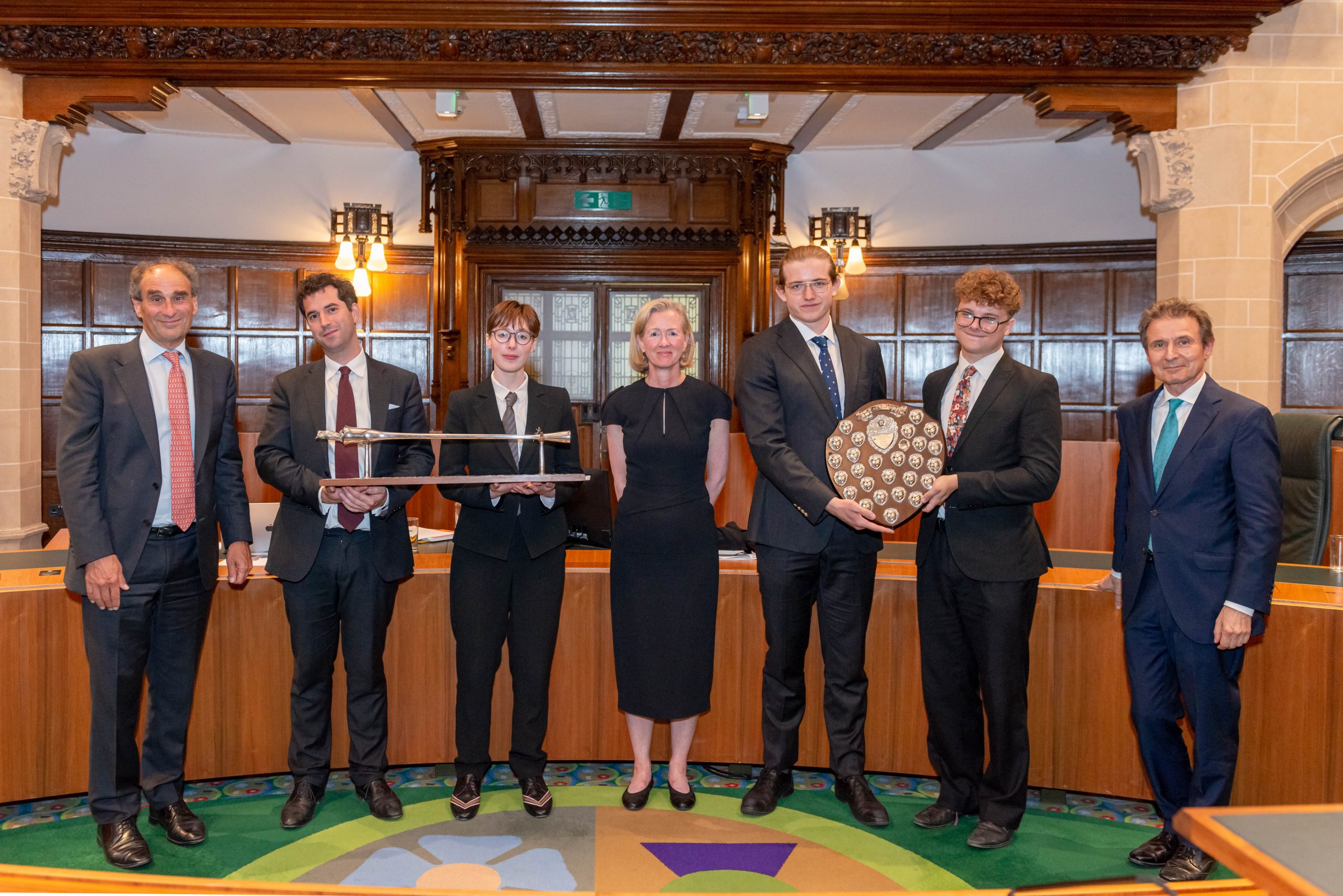 The Finals of the English-Speaking Union – Essex Court Chambers National Mooting Competition took place in London yesterday, Wednesday 13 July, marking the 50th Anniversary of the event.
Two semi-finals took place at the Headquarters of the ESU (Dartmouth House) and were between Oxford Brookes University v King's College London and Queen's University Belfast v University of Cambridge. The winners of their respective moots were Oxford Brookes and Cambridge who went on to compete against each other in the evening Grand Final held in the UK Supreme Court.
The winners were Oxford Brookes represented by Robert Watt and J Ockenden. The judges for the morning semi-finals were Andrew Hochhauser QC, Daniel Oudkerk QC, Eric Baskind and Barrie Goldstone. The Grand Final was judged by Mrs Justice Cockerill DBE, Mr Justice Jacobs and Roderick Cordara QC.
Congratulations to the mooters from Oxford Brookes will have their names engraved on the Silver Mace as well as being awarded prizes of £1,000 each. Oxford Brookes will also receive a donation of £1,000. The mooters from Cambridge will receive £750 each and their University will receive £500. The other four semi-finalists will each receive £250. In addition, all four finalists will be offered a mini-pupillage at Essex Court Chambers. The prizes have been donated by Essex Court Chambers.